Phew! The last few months have been a rollercoaster here at dijitul – in a good way! We moved into our new office, we picked up a load of new local clients and have expanded what we do with some of our existing clients! Enquiries are up, and it feels very much like things were before the COVID-19 pandemic!
Are you noticing the same?
That said, we are in a bit of a "cost of living" crisis at the moment, so whereas B2B seems to be back at a familiar pace, B2C businesses may not be. But dont panic, in every situation there are opportunities.
Are you noticing a downturn in sales & enquiries since the cost of living has increased?
What are you doing about it?
Up until recently many businesses could get away with having a website or storefront, using social media and word of mouth and getting by just fine. Now, this may not be sufficient as people are starting to look further for their products and services, trying to save money wherever possible. So its never been more important to invest in your digital marketing.
We help businesses with many forms of digital marketing (DM), here are the most popular services we offer to our clients;
Google My Business Listing Management (GMB Management)
You know these things;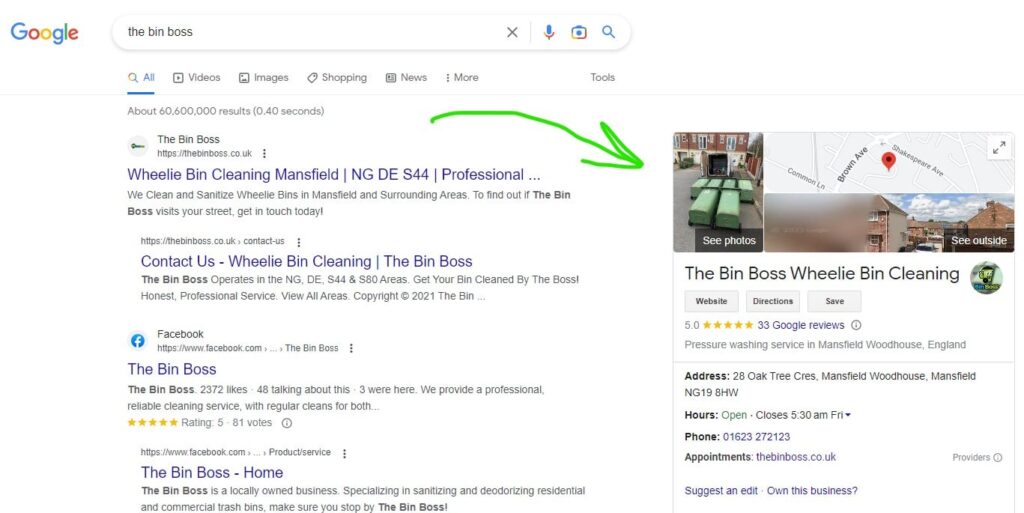 Well, if these are efficiently optimised they can bring in loads of business in the form of enquires and sales. It's also part of Google maps so if someone is looking for your products or services on Google Maps, you have a better chance of being found and chosen over your competitors.
We offer monthly GMB listing management or one off overhauls. Get in touch!
Search Engine Optimisation (SEO)
We originally sharpened our SEO tools in the mid-90's and early 2000's – as this was one of the only ways of marketing your website. Paid ads were in their infancy, and social media didnt exist (ooo I feel old haha) so SEO was the only way to go.
So, thanks to over 20 years experience in Search Engine and Website Optimisation, we are able to work with any business that has any website and help them grow in the SERPs (Search Engine Results Pages) and the higher you are in Google for whatever the most relevant search terms are for your business,the better chance you have of being chosen over your rivals.
We offer monthly SEO packages or one off SEO overhauls – Schedule a call today!
Paid Search/Pay-Per-Click (PPC)
And finally, we can help you get INSTANT traffic via Paid Search Ads on Google, Bing and other similar platforms. Pay-Per-Click (PPC) is exactly as it suggests – adverts that you pay for each time someone clicks on them. SImilar to SEO, your website and the chosen landing pages linked to your adverts need to be relevant and optimised, but generally speaking PPC is a quicker way of your business in front of potential customers.
The price per click varies depending on the industry you operate in and how competitive it is.
We dont hide things behind a custom interface (like some similar local marketing agencies do – PS they do this so they can steal some of your budget!) and we let you see your actual Google Ads account so you can see things for what they are.
We offer a fully transparent PPC setup and management service – get in touch to learn more!