Your Digital Growth Partner
We have been many things over our 11 years in business, a Digital Agency, a Web Design Company and a Marketing Agency, and whereas we're still very much all of those things, we like to call ourselves a Digital Growth Partner, or just a Digital Partner for short. The reason for this is that we've come to realise that what we do is more than just making someone a website, or adding a widget to a blog – we help people grow their businesses, make or save money and get more customers using the web and technology as a backbone.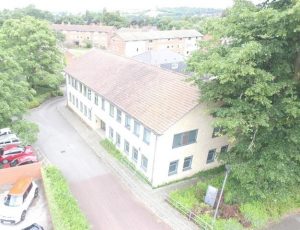 There are many companies out there who will sell you a website or take money off you in exchange for hours spent each month doing "marketing".
There are few companies out there that work out what you are actually trying to achieve, and provide sensible, value-for-money solutions that are tailored to your actual needs.
In short, we won't just sell you a website so please don't call us simply asking for a price for one.
We want to have a conversation with you and find out if we can help you do more of what you are good at, by doing more of what we're good at. We want to become Your Digital Partner and grow our business with yours, so if you feel that we could work well together then please call Dave or Olly on 01623 272050 or email us on info@dijitul.uk
We have a core team based in our HQ just outside of the city of Nottingham, but have global reach drawing knowledge from our relationships with other advisers across the globe.
Happy Customers
Just wanted to say what a fantastic job your team have done in the developing of our B2B eCommerce site. Really appreciated.

Shaun Leonard
Managing Director, Scorpion Exhausts
It has, simply, made life easier. In 12 months, we have seen more than 3,000 orders go though the new system and we can safely say that not only has it helped the sales process, it has actually increased sales.

Tom Brentnall
IT Manager, Scorpion Exhausts Ltd
These Guys are very professional and have worked for us for a number of years always giving us 100%.
Give them a try you won't be disappointed.

Paul Ellis
Owner, Source Sounds Ltd