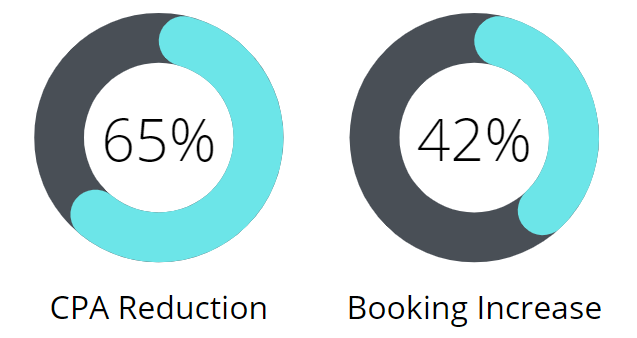 This service specialist has been with dijitul for many years, and the title of this post is something we manage to achieve on a regular basis for this client.
The Client.
This amazing client of ours offer their services to households across the UK. We've helped the client for nearly 10 years, refining their offerings and their PPC (pay-per-click) YoY.
Objective.
To increase conversions and bookings whilst lowering cost per acquisition.
Strategy.
Our mission was to fully understand and re-evaluate the client requirements, the landing pages and the target audience / audience demographics.
With an already deep understanding of the model and target audience, dijitul audited over 12,000 keywords split between 400 campaigns to identify what works and what does not.
With ongoing campaign refinements, we were able to remove waste and hone down to the right keywords, placements, ad content, targeting & more to increase conversions and bookings whilst reducing overall CPA's by more than 65%.
Results.
Within two weeks, we increased the number of bookings by 42% and lowered the average cost per booking by 42%.
If you wish to see results like this for your PPC account, then please don't hesitate to get in touch with the dijitul PPC team today.