"I want to be on the first page of Google!"
Hands up if you've heard that before? After all, every business owner wants their website to be on the first page of Google at least right?
That was the case with this client. We worked closely with a digital marketing team for a well-known brand in the automotive industry.
But, one of the first questions we asked was why? Why do you want to rank high for that keyword? Do you have any data to suggest this keyword will increase sales or even benefit your business?
This was quite a new approach to them and not one they had faced before from their existing or past SEO agencies. This lead to the discovery phase. Taking the 'search term' they wanted to have ranked higher and finding the navigational, informational and transactional variants for that term.
After the discovery phase had been completed, we found the three variants of the 'search term' in question were all ranking, but on the 3rd, 4th, and 6th pages of search results.
Today, I'm happy to say these keywords are now ranking on the first page of search results and bringing in high quality, converting traffic.
Here's how we did it…
It all began with a website audit.
We analysed their website and gave it a full audit. Our tool of choice for this audit was SEMRush.
We found a load of onsite and offsite SEO issues. Many internal links were broken, pages upon pages with missing metadata and pretty much all the SEO issues any digital marketer would facepalm at. It also didn't help their pages were overly optimised.

As you can imagine, our reaction to this many errors and warnings was something like…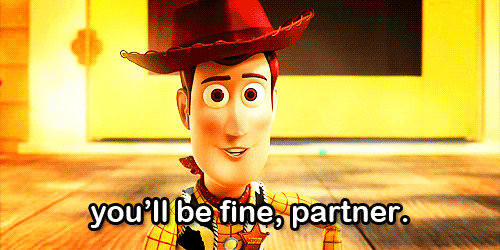 Once we had the results, we analysed the errors and warnings and put them into different threat levels.
Severe
High Priority
Medium priority
Low Risk
We then devised a plan to work through the different website threat levels. After countless cups of coffee and cans of energy drinks, we were happy with the plan we had created we sent the strategy to their SEO team to put into action.
URL Structure
The next step was to run their website through Screaming Frog SEO Spider tool.
After the tool had completed it's crawl. We found that the majority of their links were completely unoptimised and were no help to Google or the user.
We then gave them an SEO friendly URL structure plan to follow, which looked something like this…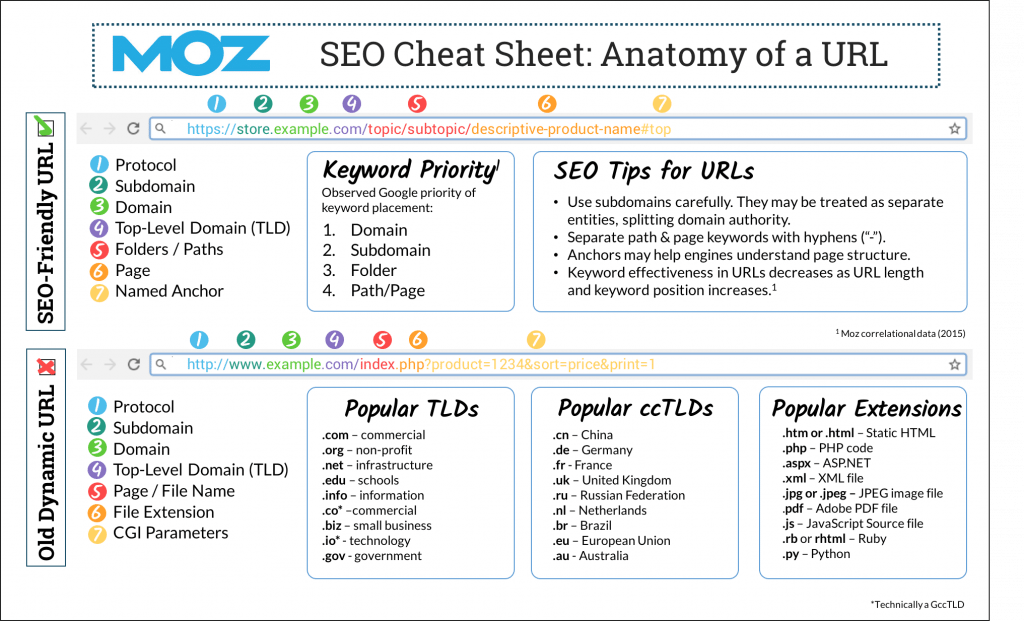 For more information regarding URL structuring. Here are 15 SEO Best Practices for Structuring URLs by Rand Fishkin.
Conversion Rate Optimisation
Upon analysing their website's front end pages. We immediately noticed a common trend that was causing issues.
The pages weren't created with user experience in mind, there were ways to convert, but it wasn't immediately clear how to.
We completely remodelled their landing pages to benefit the customer and implemented a tried and tested conversion funnel. It was tried and tested because we've had masses of experience in that industry (automotive), so we know how customers would react to the new layout.
But, in this industry you can't guarantee anything on experience, we needed data to back up the new layout.
Therefore we suggested they split test the new page layout against their existing layout and send 50% of visitors to their existing page and send the other 50% to the new landing page we created.
The result of doing so? Conversions increased by 7x on computers, 8x on tablet and 15x on mobile. As you can imagine we were quite happy with these results.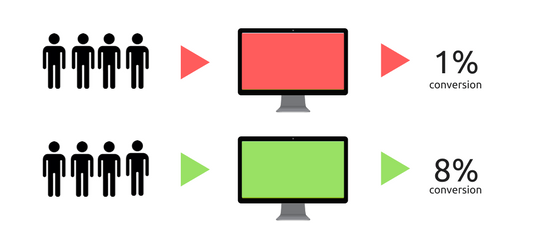 Google Analytics
Upon analysing their Google Analytics, we found they had tons of pages/blog posts that simply did nothing but harm the website – either having great drop-off/bounce rates, ones that didn't get any traffic, or were very out of date.
Then, we devised a strategy to either remove the pages with high bounce rates or completely redo them. The same was applied to pages that didn't get any traffic or were very out of date. This strategy quickly yielded great overall website performance.
We also analysed the search terms their website was getting clicks and impressions for. We split the search terms into…
Navigational Search Terms
Informational Search Terms
Transactional Search Terms
By doing this, we could implement these search queries into the website that would help users and help the website ranking for these terms.
Page Speed
As page speed will become a ranking factor in Google's mobile-first index, and being a huge factor in user experience, we then worked with them to improve their page speed.
After improving page load times, we quickly started to see better user flow and a decrease in bounce rates.
Backlinks
One of the first things we look for is bad backlinks. If your website has bad backlinks, then your website could soon face a Google Penguin penalty, meaning either a drop in rankings or having your website deindexed by Google, which can be very hard to recover from.
And unfortunately, there were many low-quality, spammy backlinks that were having a negative effect.
We analysed their backlinks with Majestic and exported all backlinks to CSV.
We then suggested the spammy and dangerous backlinks be added to Google's Disavow Tool.
The Result
Once we had ensured these changes were made by their SEO team, after just a few month's, and ongoing consulting, it's great to see the client doing so well.
It just goes to show a different pair of eyes, analysing and working with your current team can help improve your online presence and grow your brand.
Could your business be next?
Would you like to achieve a similar goal? Please visit our Automotive Digital Marketing page to find out more.