Matt Cutts has confirmed that shortened URL's, very popular in the social media world, will not have any negative effects on SEO and anchor text links.
On a Google video, Cutts explained that most shortened url's work just like regular 301 redirects – where the page rank, anchor text and overall 'link juice' is passed on to the final destination website.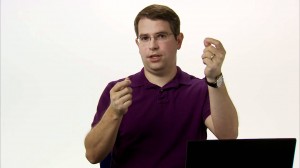 Cutts said "If we try to crawl a page, and we see a 301 or permanent redirect, which pretty much all well-behaved URL shorteners will do, in general, there really shouldn't be any harm to using custom URL shorteners in your SEO. The PageRank will flow through. The anchor text will flow through". He also warned however that many Twitter links are 'no follow' and therefore will often not flow through the page rank.
Google openess to accept shorterned URLS for SEO purposes is no surprise since new CEO Larry Page has announced that the company needs to go more social, and a big focus is going to be put on it throughout the year – which started with the new '+1' button to rival the facebook 'like' and may well end with a fully fledged Google social network.
For more information regarding anything SEO related then call the team on 01623 650333.