Here at Dijitul, we come across many wonderful projects to work on, we've covered everything from office furniture to car parts and, something that's always particularly special, charity. We were approached by Adam and Keith Maddock late last year to build them an online shop to be populated with well over 10,000 products, including from some big name brands. Their shop – called Shop4Charity – is rather different as with every purchase made on the website, a portion of proceeds will go to help a chosen charity. That's not all either, other charities are able to have their own populated eCommerce store made quickly and easily via the Shop4Charity white label stores system we set up.
Since the Shop4Charity website has gone live, they have got many well known charities on board for white label websites including the likes of The Vanessa Fund, Born Free, Balls To Cancer, Staffies and Stray Rescue, and much more.
How Have Dijitul Donated?
With all these amazing things going off, it was only right that we got involved too, and so to help Shop4Charity promote their fantastic and unique vision, we decided to donate a full years worth of marketing/SEO services, which might not sound much to people who don't know about SEO and Marketing, but the total donation works out at a value of around £6k.
This isn't our only donation, because we've donated digital marketing we will be raising awareness and much more for the charity and helping them make more sales for them and the other charities involved with Shop4Charity.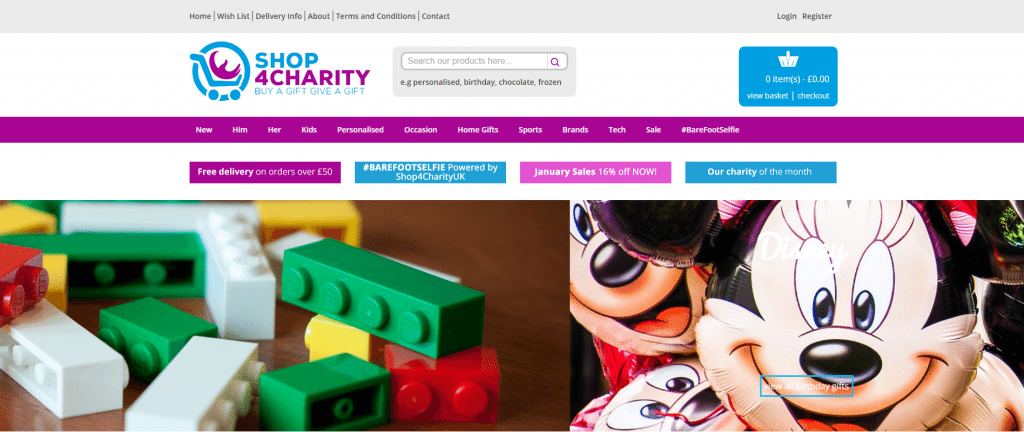 Have Dijitul Donated To Charity Before?
Yes. A few years ago, we were approached by Roll Out The Barrell, a charity that specialises in giving rotary barrels to Africa and developing countries. The rotary barrel allows people to collect water and take it back to their home without having to carry it by hand, or on their backs. This is because the rotary barrel provides them with a simple push/pull solution.
How we helped – We developed and designed a bespoke WordPress website for Roll Out The Barrell for free, which allowed them to raise better awareness, allowed people to make donations, keep people updated with latest news and much more.
Want To Find Out More About Our Digital Marketing Services?
If you would like to find out what SEO/Marketing is and how it can help your charity or business thrive on the web, then don't hesitate to fill out the form below, or give us a call today on 01623 650333.
Useful links:
http://www.rolloutthebarrel.org/