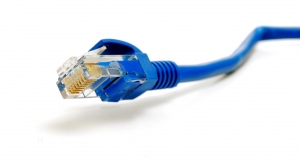 A long term staple of the British high street, electronics retailer Comet could soon be no more after it was confirmed that the company will be heading into administration, with 240 stores closing and, sadly, 6500 jobs being lost.
This closing has come as quite a shock to many as the Comet Group has been around since 1933 and spent its 79 years providing everything from white goods to telecommunications, IT supplies and home entertainment devices to the public, but was it quite possible the ultimate technological invention, the internet, that was responsible for this long standing institutions downfall?
There was once a day when small businesses in a sector, in this instance, electronics could happily get on with their business, but then when a large industry dominating competitor decided to enter their town, they practically stood no chance and would end up shutting up shop within months, yet now we have a huge company going under and smaller, or different providers thriving, and this could fall down to the expansion of the internet.
With eCommerce such huge business nowadays, more and more people are simply going online for their shopping needs, and this is possibly a case of what has brought down Comet, people will head into their stores to get a first hand look at products, choose the one which they want, but then head home, price compare and pick the same product for cheaper from an alternative source, with the money comet would have ordinarily got going a small, or large competitor.
It is an incredible shame that so many people will lose their livelihoods with the closing of comet, but this also highlights exactly what sort of role the internet has to play in modern day businesses, Comet clearly did not get the maximum they could out of their digital marketing campaigns and therefore they will go under whilst others will continue, turning more and more of their efforts to the online world in a hope to get a bigger slice of the pie.
Any business which is not using the internet to the full extent is, at best missing out on potentially thousands of pounds, and at worst putting their business in danger of falling behind others and potentially failing altogether, but luckily here at Dijitul.com our expert team can help.
Through a mixture of high quality web design work, and organic, tried and tested SEO and online marketing methods, our experienced and friendly team can help you take your business into the 21st century and help you build a strong, impressive online presence.
For more information, or to take the first steps toward getting your business online, please get in touch with our team today either on 01623 650333 or via email on our contact page!