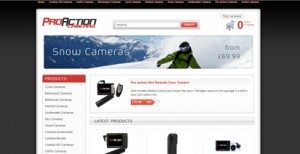 Building long lasting relationships with our customers is a main focus here at dijitul – we do always take on new work but we spend a lot of time working with existing customers as the longer we work with a customer & their industry, the more we understand them – and this results in some fantastic work!
We started working with a business called DL Motorsports back in 2009. They originally imported the Motocomm Helmet Camera Systems for use on Motorcycles and Cars – this soon progressed into other cameras and they needed a new website that was a bit more generic and that could be marketed for the terms "action cameras.
Pro Action Cameras was born.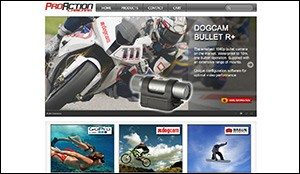 We then spent the next year working tirelessly to get product loaded on and get the site ranking higher in Google. It was soon a force to be reckoned with and was up there with the big industry players. Our efforts had not gone unnoticed by DCS Systems Ltd who ran a rival website – DogCamSport.co.uk. DCS came and met DLM and shortly afterwards made an offer to buy the ProAction website and a few other assets to expand their own online reach.
From that point forward we became the go-to guys for web design, development and marketing for DCS and their brands DogCam, Roadhawk, Lawmate and Pro Action Cameras.
We spent the next few years working on new websites, ongoing marketing campaigns, new brand development until the start of 2015 when DCS Systems were approached by Trakm8 Ltd who were interested in purchasing some assets off DCS.
DCS was bought out in its entirety by Trakm8 Ltd in June of 2015 and we are now working with Trakm8 to rebuild the whole range of websites once again. We have worked on these websites since their inception, and we've been given the opportunity to continue working on them into the future.
If you would like to build a long-standing relationship with a professional and well established digital agency then get in touch with our team today and lets get moving.