There's been an increasing demand in the past few weeks for new web designs that I've been working on. As we're coming up to the racing season, I've had a lot of sites to work on within the motorsport and automotive sectors. They're always great projects to work on as it's such a cool industry to be a part of. Despite it being one of, arguably, the best industries to work for, there's a common problem I keep coming across.
Photography.
Don't get me wrong, quite a lot of the time, I can source good quality photos during the design stage to help make the best impression of a brand during the initial design phase. It's always good to work with great looking images so it helps to refine the look of the website and make it look professional and polished. I also like to produce only the best outcomes for a client's site design, so it's always great to make sure everything is up to standards.

It's pretty simple, beautiful photos = beautiful websites. So why jeopardise that?
Here's my reasons for having great photos for your website:
1) Good photos make the design process a lot easier. They're inspiring and it's easy to see how they can work in order to make the website the best it can be.
2) Your online business looks professional and thought through. Every aspect of your website will be refined and it'll look sublime.
3) You can portray a true likeness of your products on your online store, making consumers more inclined to purchase them.
4) You have high resolution photos that look great across a variety of devices, no matter what you view your website on.
5) Images crafted to fit the spaces on your website will prevent images looking stretched or out of place.
6) Well taken photos can provide consumers a lot of detail about your business and products. They do say, pictures are worth a thousand words.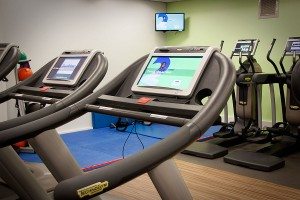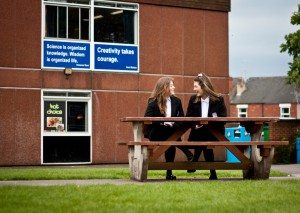 Even though I can include some great photos during the design stage, quite often the site gets passed on to the client after the go live process and the photos are normally changed. It's interesting to see how the change of an image can affect the overall look of the website. I see far too many stretched, pixelated, blurry, badly composed photos on the web, and it's always a shame because replacing those photos with a sharp, professionally taken one can make all the difference. To keep the look of your site consistent, just follow these few tips:
If you want to change a photo on your website, ask for advice from your photographer or web designer. They can show you a good example of an image to use, and will help you to save it appropriately for the web and make sure it looks right.
Avoid over-photoshopping images at all costs. There does come a point where images can look bad because of how much they have been edited.
Use high resolution images to avoid images looking pixelated and blurry when they are displayed on the larger screen resolutions.
Use a website photographer that understands how the web works, not just your "mate's dad's uncle who does photos as a hobby".
People like to relate to familiar faces and real places, so get photos of your own business and members of staff on your website to start building that trust and generate a friendly feel to your online business.
As a designer, it's always refreshing to work with lovely photos, and I think it really adds that extra touch to a website. Aa a part of Dijitul, we have our own photography service, Dijitul Media,  where we can come and take skillfully shot photos of your business environment, products and staff. We have a deep understanding of how the web works, so we know what sort of shots you should have in order to work on your website. For example, on sliders, facebook cover photos, large hero images, the list is endless. You'll be amazed as to what great results you'll get from your website just from having good website photography. We can provide a free no obligation quote and give you some tips as to what we'd do in order to improve your online images. Just get in touch with Dijitul  on 01623 650333 or email info@dijitul.uk