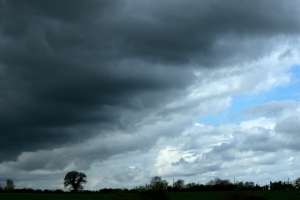 At the time of writing it is 10th July 2012, meaning it should be the height of summer, I should be wearing shorts and sipping an ice cold drink as I type, however, as many people in Mansfield will know, this has not been the case for quite a while now!
A quick look out of the window shows grey skies, pouring rain, and a town which has spent the past few weeks of 'summer' being soaked, as each nightly weather report gives us a new statistic of how many days worth of rain will fall in the next few hours, however, whilst the sun may not be shining and there may not be many chances to get out and enjoy yourself in this spell of torrid weather, you should not let this ruin your summer!
You may not be up for heading out into the town in the pouring rain, but luckily, you can still treat yourself with some new nice things to chase the rainy blues away, thanks to the fact that many businesses throughout Mansfield have themselves an eCommerce platform – otherwise known as an online shop!
From Top Office Furniture to Wheelworx Alloy Wheels, and larger high street names such as Argos, Tesco and New Look, all of these businesses and hundreds more can be found online for you to browse, shop and have the items delivered to your door so you can enjoy them without even having to venture out into the rain to get hold of them.
Not only does eCommerce provide a fantastic alternative for shoppers however, it is also a brilliant way for local business owners to boost sales and brand awareness, plus continue to bring the shoppers in during less pleasant weather, which is something which I'm sure all businesses strive for.
We highly recommend getting your business online here at Dijitul regardless of what sector it is you are in, and in our years of experience, our highly skilled web development and design teams are experts in areas such as opencart design, and our SEO team have marketed many successful online shops, so if getting yourself a web presence is something which interests you, then please do not hesitate to get in touch with our friendly team today on 01623 650333 and let us help you on your way.