The nightmare of getting bad links removed from the web!
I thought I would share some thoughts with you all about link cleansing, following a recent nightmare we have had.
Fixing a website, hit by various Google algorithm updates
We have recently taken over an old website that used to rank really well for a number of competitive keywords, driving sales of around £180,000 a year. Over the years the site has been hit by various Google penalties as the previous company used an automated reciprocal link / link exchange program which many years ago, actually worked!
Nowadays, getting your website ranking highly is not so simple but at the same time, most of it's common sense. Good content, natural links, users sharing your site, positive feedback, a good social media strategy mixed with lots of good content and you're onto a winner. As you can imagine, over the years websites attract hundreds if not tens of thousands of links, some natural, some placed manually and some that may have been scraped from the web and placed into a random links page. The problem we have to overcome is how do we deal with these links and how do we get the ones that harm our sites removed from the web?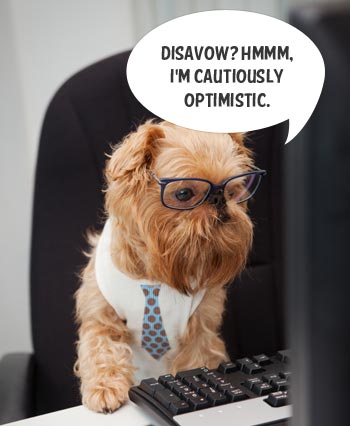 How do you get these links removed?
Firstly, we have to contact the site owner, a lot of these sites are out of date, have no contact details on them and really, should probably be removed from the internet. People set up websites, populate them and for some reason just leave them, maybe find another hobby or their circumstances change and they forget all about their website. What this leaves is a network of badly written websites with bad content linking to us or in fact our clients and normally results in some form of penalty.
If you do manage to find the webmaster's details and email them, they are not obliged to reply, most times they just don't and you're left with a link on a website that you really do not want.
Google Disavow Tool
When links cannot possibly be removed there is Google Disavow, which allows you to submit a list of websites that have your links on, telling Google to ignore them. We have found this extremely useful and recommend that anyone running their own website or online shop takes a look at the links that point to their website and spend some time link cleansing. I can guarantee that you will have links that you did not know about, some maybe actually affecting your search engine optimisation, take the time to check it out, you won't regret it!