Mozilla have released a press release stating their latest version of FireFox (Version 16) has been pulled from the shelves as it contains a potential security threat that could allow "a malicious site to potentially determine which websites users have visited".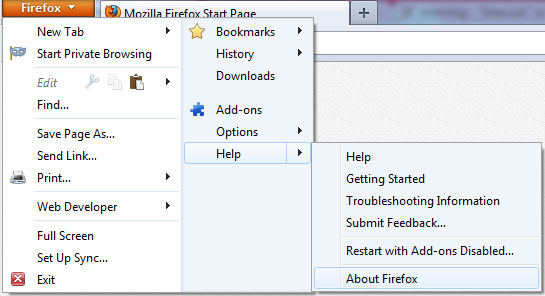 They state the issue hasn't yet been exploited by anyone in the wild, but they are working hard to ensure the bug has been squashed.
If you noticed your FireFox browser updated over the last few days you may be at risk – so check the version you are using by following the picture above 🙂
If all else fails, give us call and one of our skilled techies would be happy to assist you downgrading or removing FireFox from your computer.