We provide pop3/IMAP emails for most of our hosting clients, and some of them prefer to use the WebMail interface we supply, Roundcube. Some of them use email clients such as Outlook, Windows Mail and Thunderbird.
However, if you have your email set up as IMAP then you may find your email storage runs out, even if you keep deleting things.
Here is a guide on how to clear out old deleted emails from your mail storage, using Roundcube.
Firstly find and visit the webmail URL your host should have provided for you. Its often webmail.yourdomainname.com.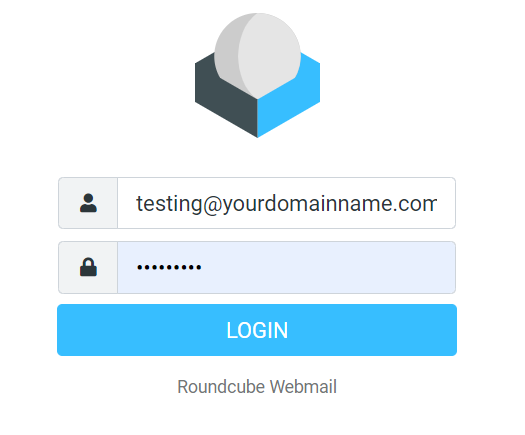 Then, once logged in, you should see an interface like this;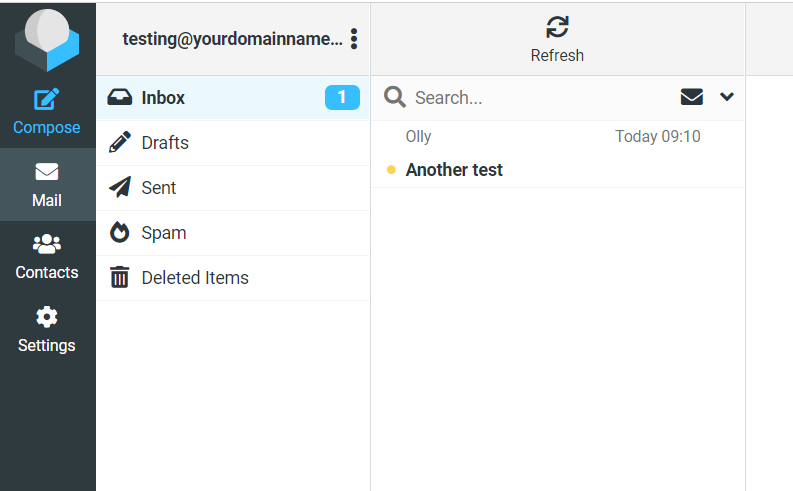 Navigate to the deleted items;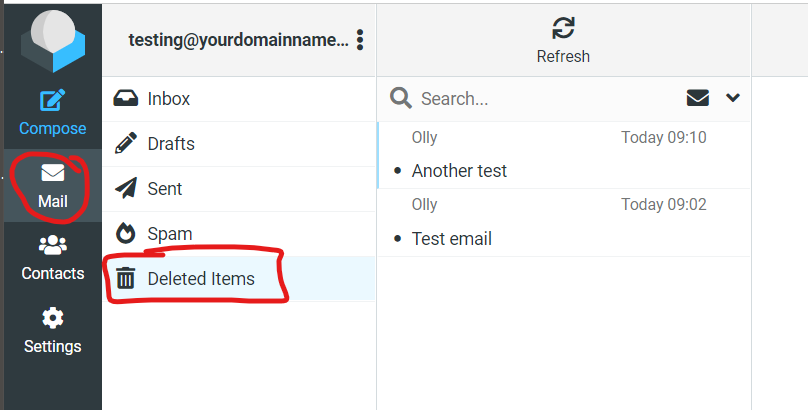 And then select the three dots next to your email address;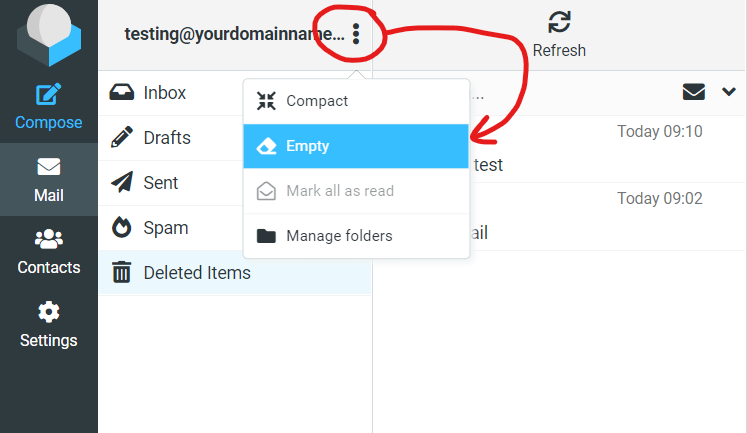 And hit "Empty" – and confirm;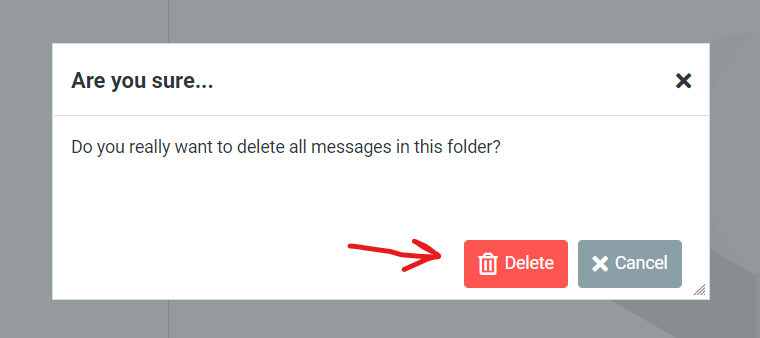 And thats it!
You now only have emails you actually want, taking up your mailbox quota 🙂
If you need help, or you wish to talk to someone at dijitul about web hosting and/or email provision – then please schedule a call.