Google+ Listings Can Help Drive Traffic, Here's Why;
image source: Search Engine Land
Google+ may not have lived up to the social potential that Facebook and Twitter have, but it still plays a pivotal role in local listings on the first page of search engine results. When it comes to people looking for something in or around where they live, local search can often be something they are doing the most without even realising. So, if you offer a service in a specific town or city you need to be on the "local pack".
For example, lets say you're based in Mansfield and are looking for a gym to join, you might search "gyms in Mansfield" and if you do, you will see that a paid ad comes up first, then the local pack comes up, and then organic results come after. You will notice that the local pack comes up with an address, phone number and a link to their website, and to the right of the screen you will see where they are pinpointed on the map. This is because the local pack is made up of Google+ listings, making it vital for local businesses big or small to have a Google+ listing.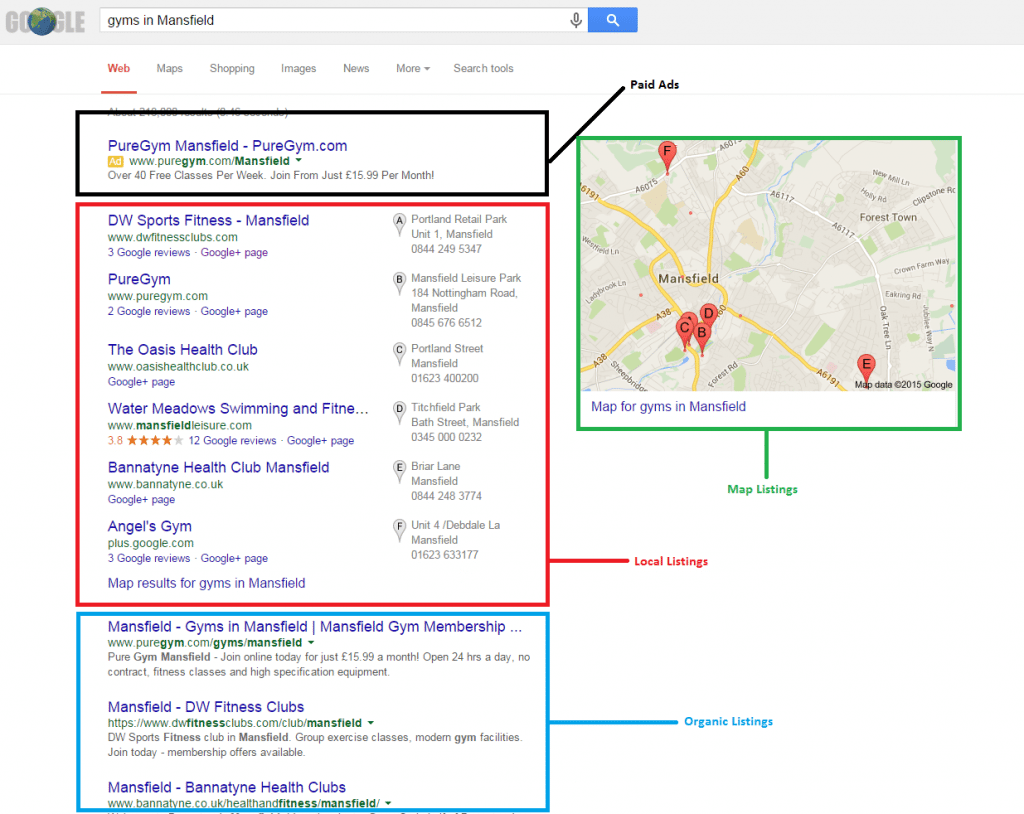 When people are searching for something in their local area, there is a good chance they are after something to purchase, such as a gym membership or a pizza. Because, why wouldn't you treat yourself to a pizza after a good session at the gym? The point being, local searchers in my experience have more intent to find out a bit of information or to make a purchase. Below, is a heat map from MOZ, and shows just how many clicks happen on Google+ listings.
Image source: Moz
It just goes to show how many people are clicking on the local listings, this is why it is so important to have your businesses information in the local pack. However, don't think that all you have to do now to win at local SEO is to have a Google+ business page, it's not and should be a requirement of your existing digital marketing strategy. Now, you might be thinking I have multi-business locations, so is it impossible for me to have a local Google+ page? Absolutely not. If you're a big business that has multiple locations, you can still have Google+ pages for each one of your locations, just as long as it has an actual building for the verification postcard to be sent to.
For example, if you go back to the first image, you will see the likes of PureGym, DW Fitness and so on have local pages despite being national businesses, and if you click on the DW Fitness Google+ page it will  show you the details of the Mansfield branch;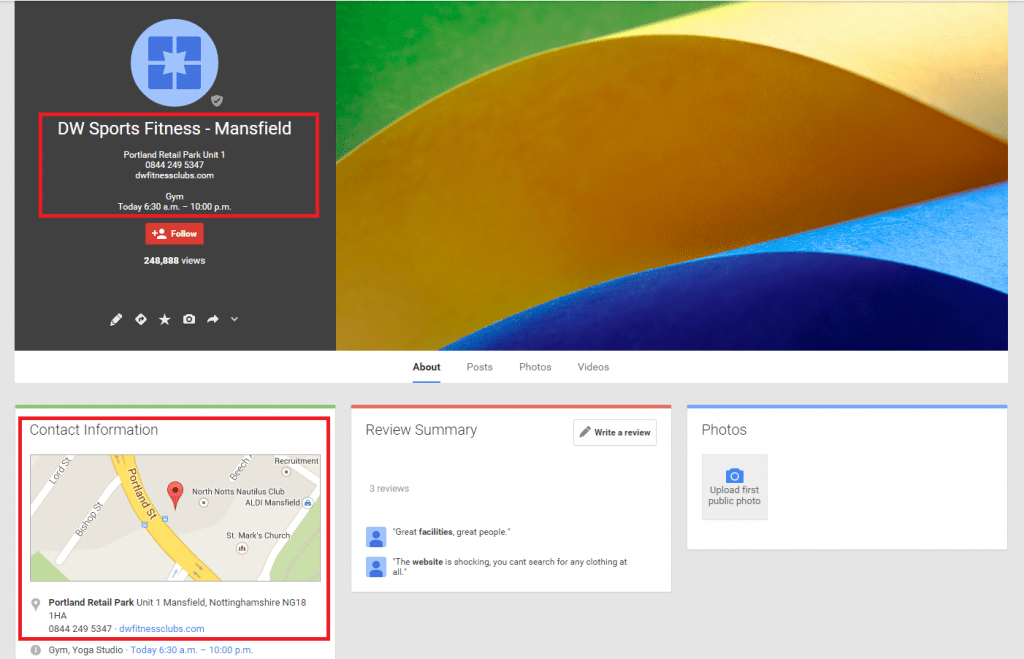 Therefore, if you are a large company with multiple locations, separate Google+ pages can be a great way for people in the local area to find you, and acquire your services.
So, not only do Google+ listings come pretty much at the top of local results, but they allow people to see where you're based, a telephone number, a link to your site, opening times and much more, all for free. You can also keep your page updated with your latest offers, news and more. Plus, Google+ is a great place for people to leave reviews of our business.
How To "Google Your Business"
So, you own a local business, and you're probably thinking, how do I get my business information and link to come up there? Well first of all you need to claim your Google My Business page.
Then press "Get on Google", however, you need to make sure you have a Google account before you can actually add a Google+ listing
Find your business, once you have completed the first step, you will then be asked to search for your business, and as you don't already have a listing you will see the following option appear;

You will then get asked to fill out the following form with your businesses details;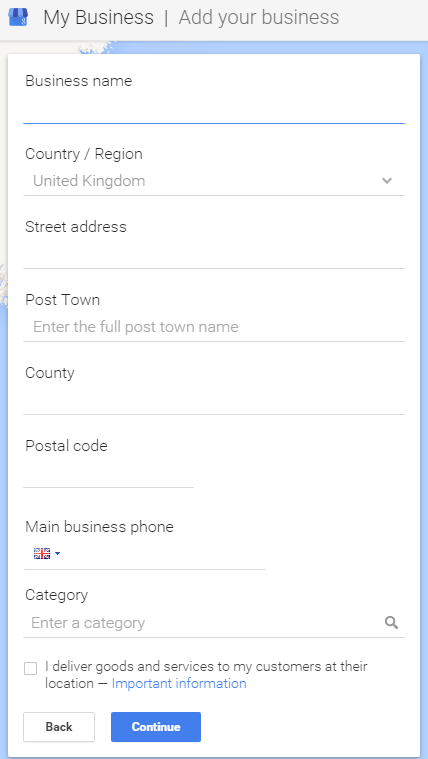 Next, you will have to confirm your business;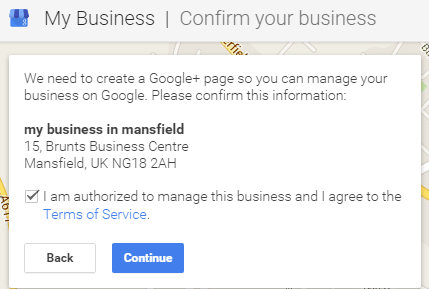 Once you have completed the last step, you will be asked to where you want a Google postcard being sent to, so you can verify the business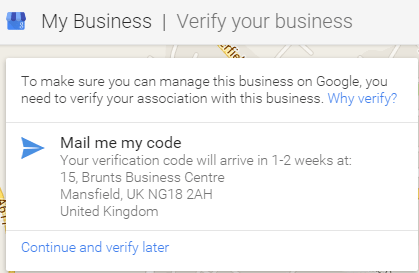 Once you have completed this step, all you have to do is wait for the postcard to arrive, and once it does, you will receive a pin number to verify your listing. Then, once you have done so, you're ready to start editing your profile, with your businesses information. It really is that simple.
Now that you understand why Google+ is important to local SEO, and how to setup a Google+ business page, you should start to see more traffic and hopefully more sales coming through your website. If you have any questions regarding this post, or would like to add anything to it, simply drop your comment below or send it to us via Twitter where you will find us under @Dijitul.
To view the updated version of this post on Medium, simply click here.