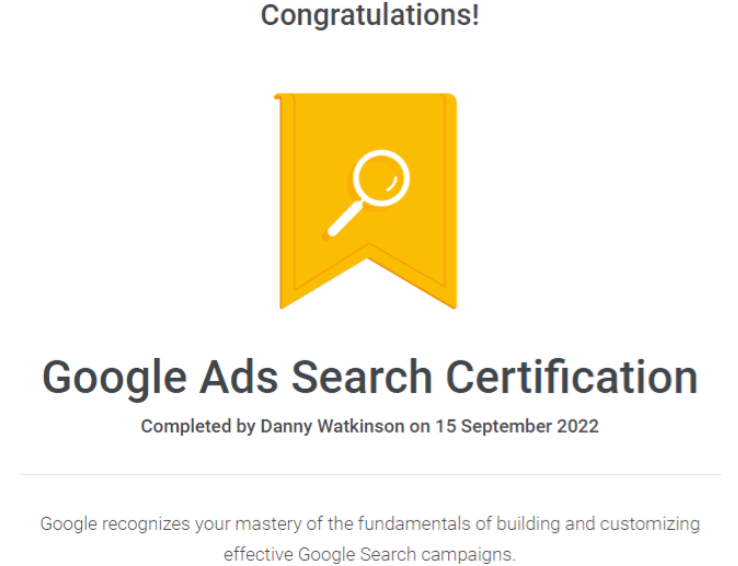 We are currently refreshing our Google Ads Certifications – our digital marketing master Danny is updating a qualification each week – the "Google Ads Search Certification" was the first one sorted this week
We have worked with Google Ads since it was practically invented, and all team members have gained these qualifications before – but they need regularly redoing as the Google Ads platform changes and evolves constantly.
If you need PPC assitance, or want to launch a new paid Google Search Ads campaign – then get in touch and we can help.
PPC Management costs from £99 + VAT per month.