We still run a few sites off Cubecart 4, and a couple of those people use the Sagepay/Protx module that comes bundled with it. As anyone that uses Sagepay will know, they need to move over to V3 of the Sagepay module and until now that module did not exist.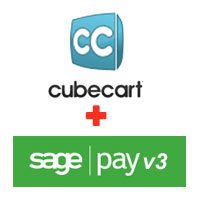 Well we're pleased to announce we can now supply the SagePay V3 Module for Cubecart 4!
The price is £99 + VAT for the module alone, or £120 + VAT if you would like us to install it.
We can do bulk discounts if anyone runs multiple CC4 stores – please fill out the form below and you will be taken to PayPal to pay for the module. If you wish to pay over the phone for this then there is an additional 10% processing fee.