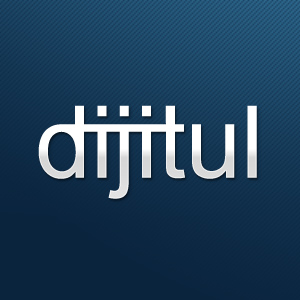 We are currently living in a time when the internet is becoming more and more centric to modern life, and therefore in turn more and more businesses and turning to the internet as a new, high exposure low cost form of advertising, and its something we are great advocates of, as it does really work!
However, one of the unfortunate facts about the large influx of traditionally 'offline' businesses going online is that many of the owners of these businesses do not trust, or simply do not understand the internet, and therefore when it comes to directing their online advertising campaigns in the right direction, they often become confused, impatient, and ultimately fail to maximise the potential that the world wide web can offer.
The truth is that the way the eCommerce world works has some great similarities to the traditional high street, in that shoppers – especially the more web experienced generations – will have their favourite things to shop for and their favourite places to go for them, so whilst simply building a website may well get you a few extra customers, if you're new and competing against a popular, established brand website, you're going to struggle to win customers over, just like a brand new mobile phone shop would do in a town centre next to one of the industry leaders.
Now, starting with the obvious, the very first thing you have to ensure is that your website is of a high quality, make sure its well designed, user friendly, easy to use and easy on the eye, you wouldn't let your shop front go outdated and dingy, so don't let your site go that way either, its the first impression anyone gets of you, so make sure its a good one!
After that, you simply need to build a brand online, get the name of your company or website out there to the masses, make sure you have a loyal customer base who can boost your brand awareness, and make it so that people recognise your name!
Now, making a mark on a global platform that has billions of users may sound a rather daunting task, but that is also something which can work on your side, theres billions of internet users and theres a safe bet thousands of them will be on the look out for what you can provide, so its up to you to make your mark on them and ensure they become your loyal followers.
Here are a couple of the best ways to help build your brand awareness online:
Offer Something Different – Now, any business owner has probably heard this a thousand times before, and its not an overly complicated concept, but its one that can have an impact, and that is to offer your customers something that a competitor does not! Whatever your industry, there's probably a giant or two out there who will eat up a majority of the market share, so instead of going punch for punch with them, find something useful that they do not offer, which you can! Dominate a niche area of the industry, or offer a useful extra that no one else does and before you know it heads will start to turn.
Stay Relevant – The world is changing at an incredibly fast pace these days and the internet mirrors, or maybe even outdoes that, so anyone who falls to far behind will lose traffic to their website pretty quickly, so always stay on top of things! Whether its adding the newest state of the art products, re-branding your website or adding a new function, make sure you've always got something new and useful to keep people talking and coming to check it out, otherwise they will quickly find what they want elsewhere.
Stay Social –  Similarly to point 2, remaining interactive and social is a big part of building a brand reputation these days, a website which brings in little traffic, or has a deserted forum can feel as lonely as standing in the wild west with only the tumbleweeds as company, so make sure you're always making your presence known, keep in touch with past customers through Facebook, Twitter and Emails, along with hunting for new custom to ensure that people keep returning to your site.
Build Partnerships With Others – The internet can be a cold, lonely place for a new website which has no allies out there to help them on the way, so do a bit of market research, find a similar company online, preferably one which can offer something that compliments what you do, and build a relationship with them, offer guest blog posts or mention each other in Tweets and you can build a healthy joint fan base, and help each other on the way to success.
Building a brand name online has never been more important than it has now, not only does it help grow the awareness of your company name, but even search engines such as Google are altering their ranking algorithms to favour websites which have a strong brand name tied to them through mentions on other websites, Facebook, Twitter, and a whole host of other platforms, so if you want long term sustained success, then forget the 2 week black hat fixes and starting building for the future.
For more help, assistance or information on building your brand on the internet, then please do not hesitate to get in touch with the Dijitul.com web development and SEO teams today who can serve up the perfect site branding package to get you on the way to being a real internet powerhouse.