Custard Group Website Development
We wanted to add another string to our bow and start offering IT Support to our customers – however, rather than start our own department and employ people we found the best company for IT Support in Mansfield and it was Custard Computers. After partnering with them and signing a number of our customers up for low cost proactive IT support, they approached us and asked us to help them with their online presence. We've since created two websites for them.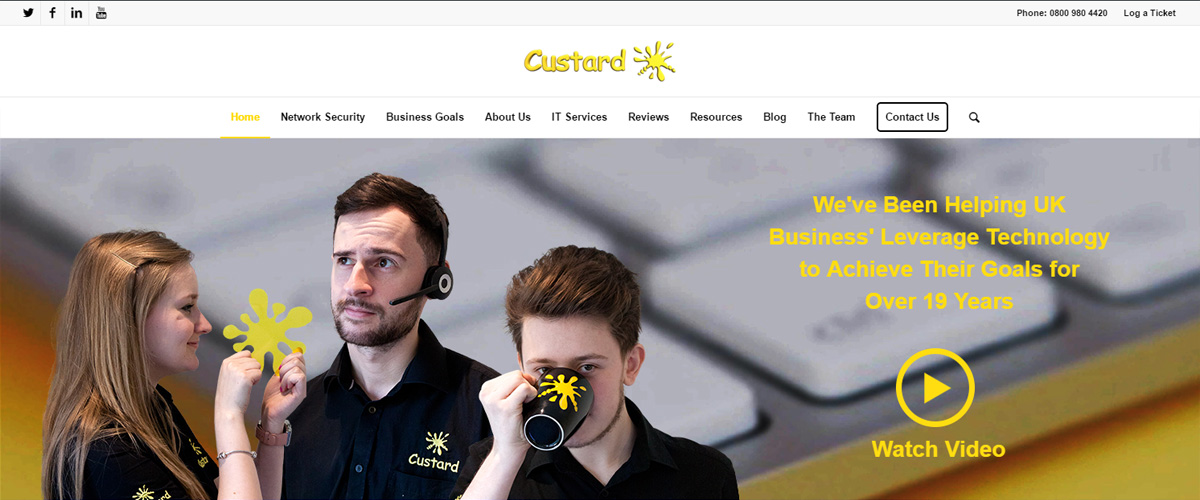 We assigned a member of staff to work closely with them to ensure they got exactly what they needed. After a few months of revisions and tweaks the site got launched last week and instantly received a positive response from the people they showed. Enquiries are starting to trickle through and we are working with them on a monthly basis to ensure the site stays fresh and current.
The Custard Internet & Network Security Solutions Website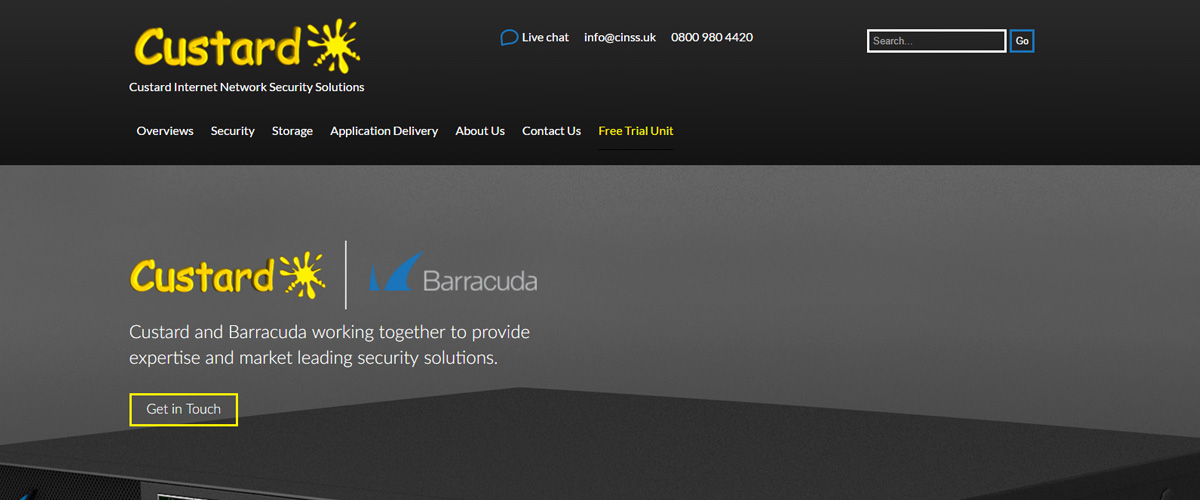 Custard struck a deal with one of the world's leading security hardware suppliers, and have become their UK distribution arm. They wanted a multi branded website that resembled the Barracuda one but had the Custard *edge* to it. CINSS was born.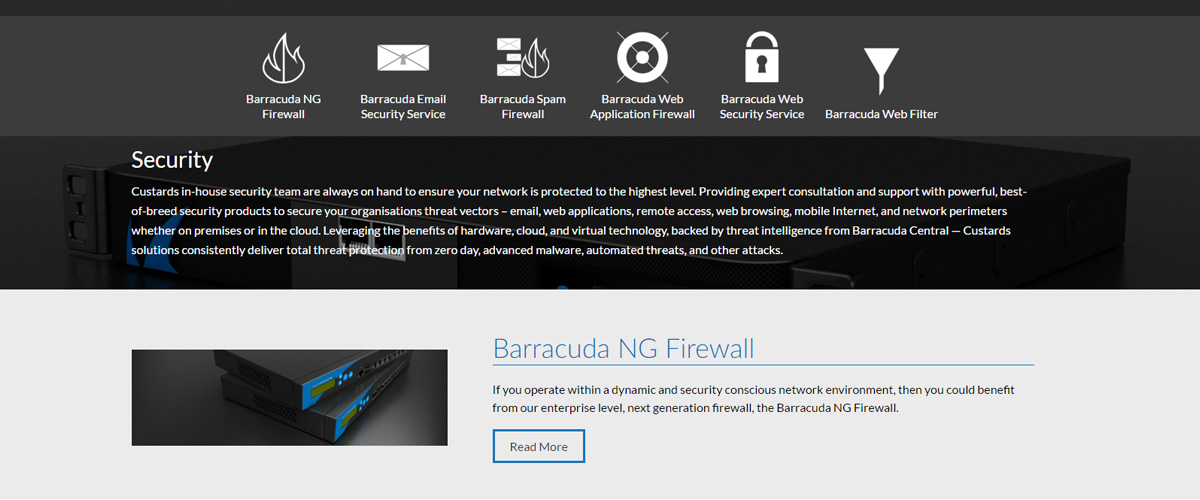 We continually improve this website too and help them add new content and elements as they become available to them.
Custard are still our preferred IT Support Partner and we are looking to expand that area of our business with them later in the year.
If you would like to speak to our team about Web Design, Website Management, Marketing or IT Support then get in touch today.