Milner Off Road eCommerce Strategy
Milner were recommended to us by their IT Support provider and we met with their key team members to discuss what they wanted to achieve and how we could be the team to help them do it. It was identified they they wanted to use the web to considerably grow their business by selling more vehicle parts online. They also wanted to work smarter and ensure that they could manage the increased website admin work internally without having to considerably grow their team.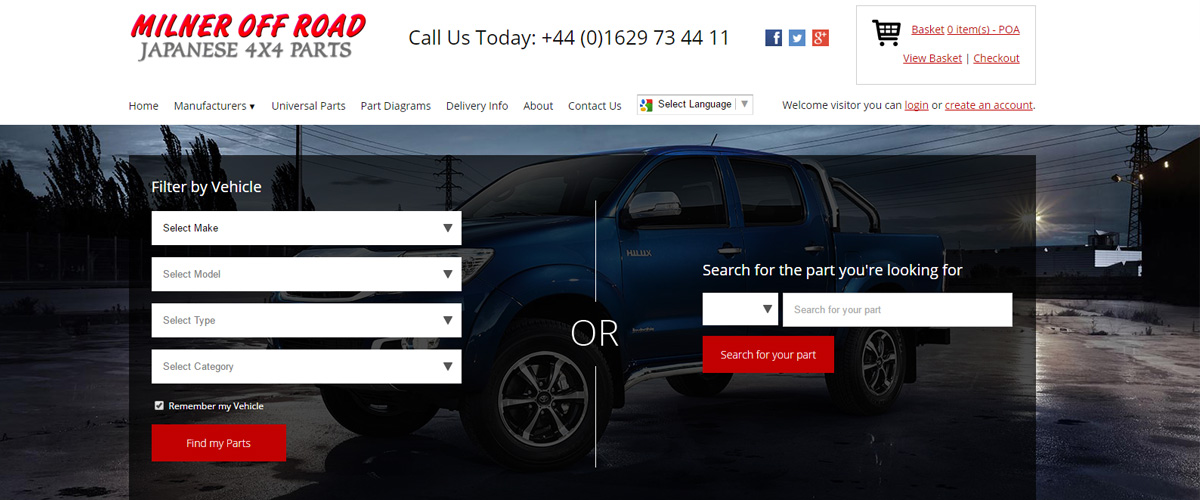 We have created multiple websites for Milner over the years, and are developing version 4 in the background as I write this. The initially needed a new site due to their old one almost falling apart – we then rebuilt the website so it was wider and mobile friendly, and the next push is an overall refinement of every aspect of this current version.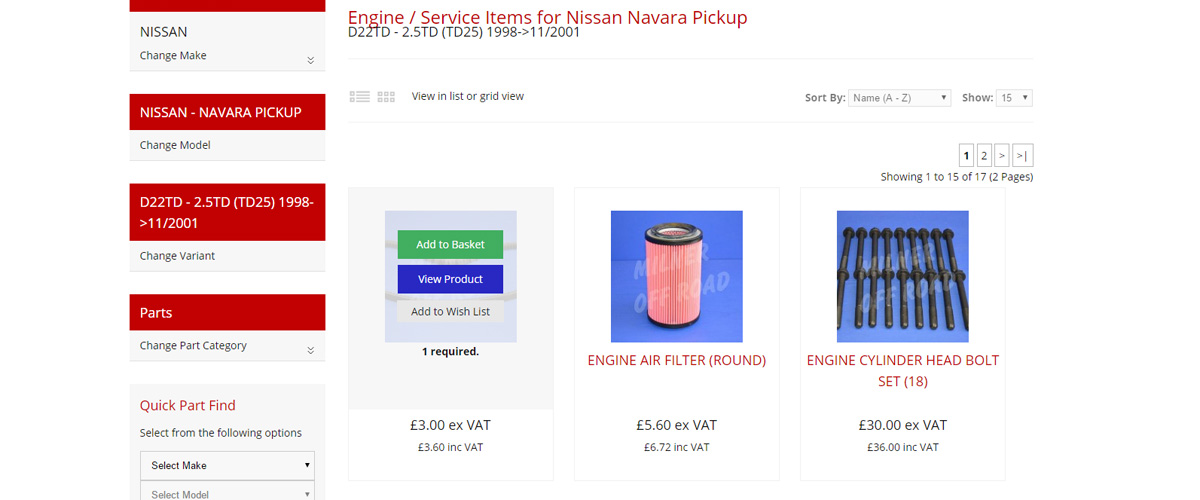 In addition to the website, we also carry out regular marketing activities for Milner and also help them sell on eBay. We added the functionality to their website so they can list directly from the back end and orders appear in their website order list so that their order processing is streamlined. Our design team also created them an eBay store design and listing template so that their online sales channels were all uniform.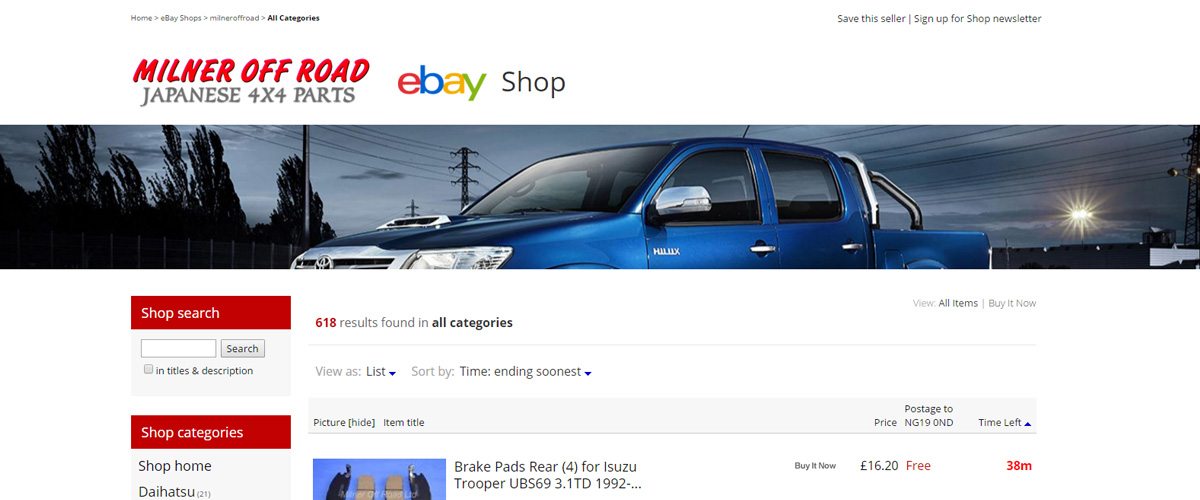 We regularly visit Milner to speak to their team, and get feedback on the ever changing website functionality. We're in constant contact with them as they enquire about new ideas and ask our advice.
We have worked with Milner for over 5 years now, and we hope to continue to be their Design, Development and Marketing partner for many more years to come.
If you would like to build a relationship with a well established full service digital agency, then get in touch today.