John Sankey Estate Agents – Case Study
The estate agency industry is highly-competitive, with new businesses being set up on an almost daily basis. And, with the power of the internet and social media, it is even more important than ever to stand out. Long gone are the days when local newspapers were brimming with page after page of properties, old and new, for readers to look though at their leisure before going into the office to look at details on paper.
Against this backdrop, just how can you stand out?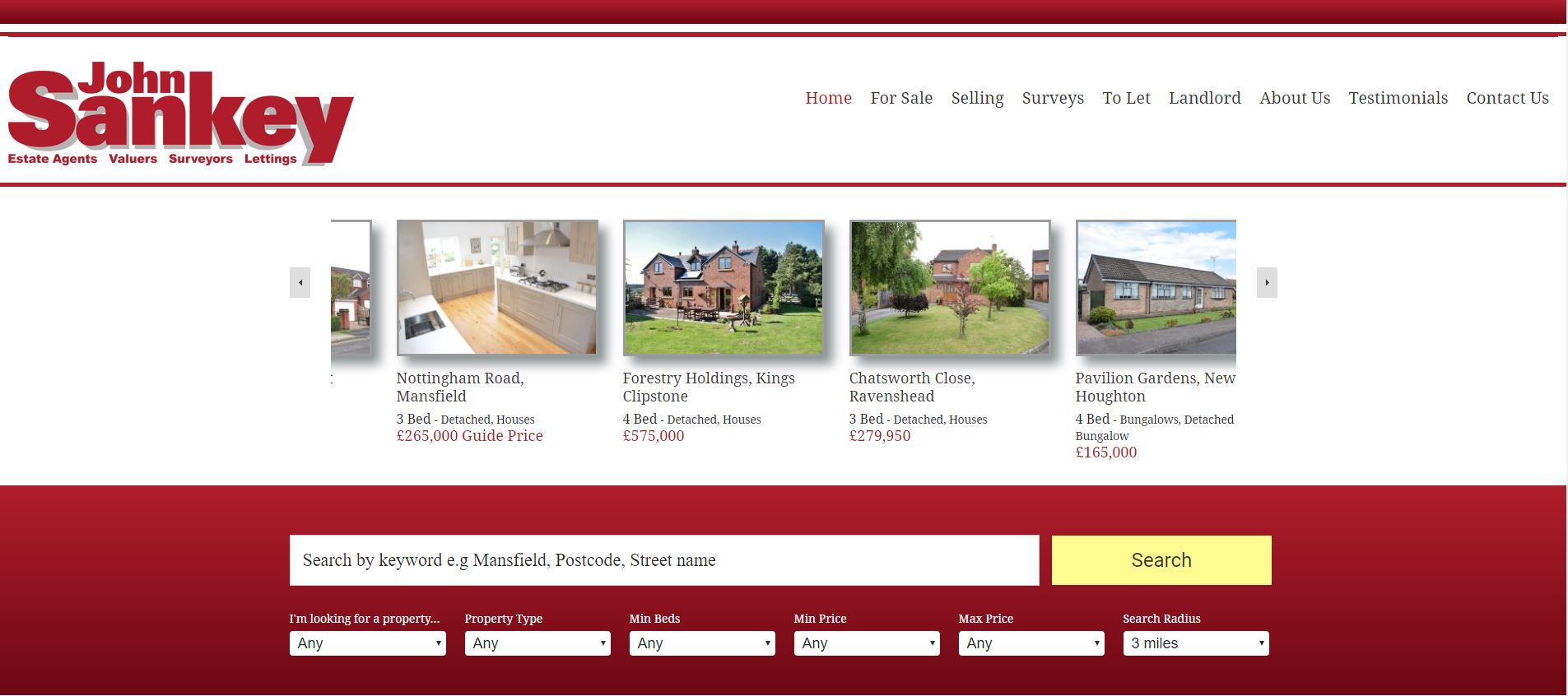 John Sankey is one of the longest-established companies in the business, certainly in north Nottinghamshire. An independent company, the firm prides itself on customer service that is second to none. Some may say it's old fashioned, but John Sankey is run with organisation and attention to detail that simply isn't found in many organisations these days.
One thing the company does exceptionally well is identify where it can be improving and getting better. And this is exactly what happened with the firm's website.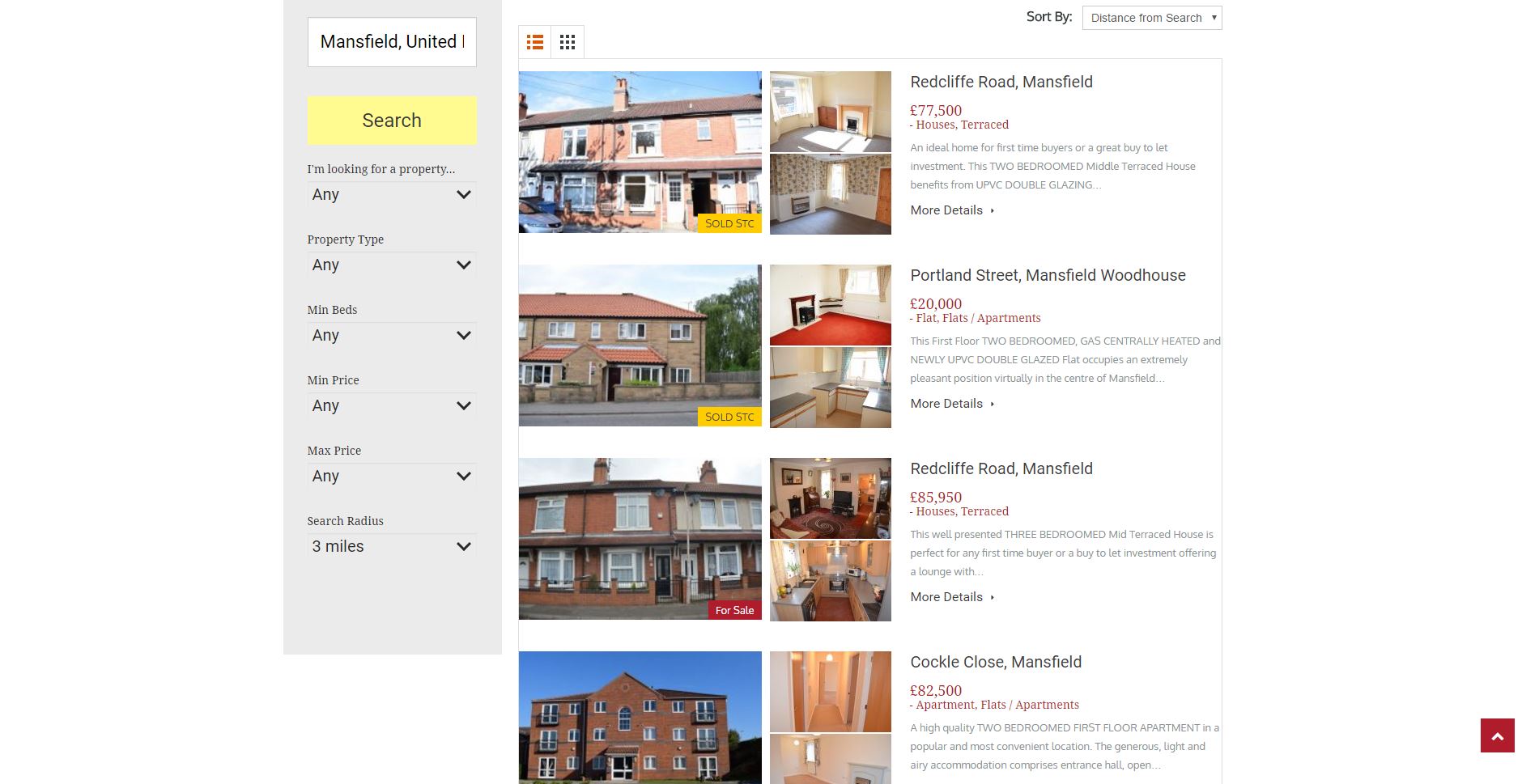 The previous version was basic and difficult to navigate. It wasn't slick and couldn't be viewed properly on a mobile or tablet device. And even though the company is traditional, it recognised a need to have a modern website that was useful to the business.
When starting the project with John Sankey, the client had a very clear idea on how they wanted their website to look, in order to reflect the type of business that they were. A number of discussions took place about the design of the website, and it was for dijitul to bring their ideas to life. There was also the requirement for the website to work well on desktop computers and on mobiles and tablets too.
Jon Sankey now has a modern-looking site that is easy to use and to navigate through, and visible on mobiles and tablets.
What's more, it's a site that works with existing software, making it useful to the business and not creating extra tasks for the team who really want to look after their customers.
Mr Sankey says:
"We had a look at a number of companies but I knew Dave Hartshorne and loved his enthusiasm for what he was doing. The website gives us a wider reach, the copy can be updated and the photos are sharp.  It's always a learning curve though, for everybody. Web companies know what they are doing but they don't know how we run a business. So, we worked in partnership with them so that the website worked for us."
And he added:
"I have asked the team about the site, and they say it works for them. That's what we needed."

Dave Hartshorne said:
"dijitul is more than a web design company. Sure, we know how to make a site look good, but we also know how to make it work for a business. We know that some companies will want a site that integrates with existing software, or one that they can get into to make any changes. No two websites are the same and we were very pleased to be working with the John Sankey Estate Agents team to deliver a site that not only reflected their values but also helped them become a more modern business."
If you would like to speak to our team about Web Design, Website Management, Marketing or IT Support then get in touch today.